Bjorn Tam, Postdoctoral Fellow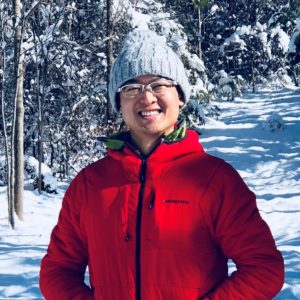 Academic Background
Bjorn grew up in Hong Kong and obtained his Ph.D. in Muscle Physiology at The Hong Kong Polytechnic University. Prior to joining the Santosa Lab in 2018, he worked as a Postdoctoral Fellow at The UT MD Anderson Cancer Center and The University of North Carolina at Chapel Hill investigating the negative effects of obesity on health and diseases such as cancer and diabetes.
Research Objective
He is currently embarking on a new research journey investigating regional differences in fat tissue in bariatric surgery patients and determining protein requirements in those patients.
When he's not daydreaming about fat and physiology, out with the lab, Bjorn enjoys exercise, music and eating good foods with friends and family. He also likes to explore new cities with his camera and discover new things with his wife … basically, he enjoys life and his scientific career!
Awards
– 2020 PERFORM Postdoctoral Fellowship in Preventive Health
– 2018 Horizon Postdoctoral Fellowship
– 2016 Faculty Distinguished Thesis Award 2016, The Hong Kong Polytechnic University
– 2014-2015 Best Presentation Award. Postgraduate Symposium 2015. Department of Health Technology and Informatics, The Hong Kong Polytechnic University
– 2013-2014 Best Presentation Award. Postgraduate Symposium 2014. Department of Health Technology and Informatics, The Hong Kong Polytechnic University
– 2013-2016 Hong Kong PhD Studentship, University Grants Committee
---
Lucas Almeida, MSc Completed 2020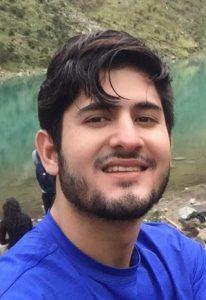 Academic Background
Lucas Guimarães Almeida has graduated with a BSc (Honours) from Federal University of São Francisco Valley in Brazil and he had an exchange period of two semesters at The University of Western Australia. Lucas is currently a MSc student in the Department of Health, Kinesiology, and Applied Physiology at Concordia University. His senior thesis evaluated the anthropometric and functional profile of elite capoeira athletes.
Research Objective
Lucas' research interest is on long-term effects of obesity and its relation to others chronic diseases.
Awards
– Concordia University Entrance Award
---
Leila Ghiasi, MSc Completed 2018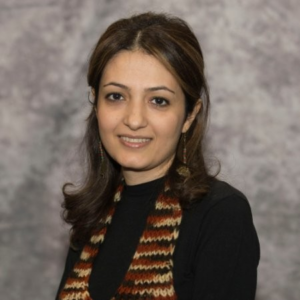 Academic Background
Leila Ghiasi obtained her PharmD at Tehran University of Medical Science, Iran in 2006 where she formulated an anti-obesity capsule (Orlistat pellets) for the first time in Iran. She finished her MSc in Exercise Science at MON lab, Concordia University in 2018.
Research Objective
Her MSc research examined the effects of age of lipotoxicity on cell programming of fat tissue (senescence, proliferation and differentiation) to better understand the cellular pathology of obesity. In completing her MSc, Leila helped with the implimentation of the primary preadipocyte cell isolation and culture protocol and collaborated with the lab of Dr. James Kirkland at the Mayo Clinic to implement the cellular proliferation assay. Leila now works as Senior Medical Curriculum Coordinator at IC Axon, Montreal, Canada.
---
Abdulrahman Dera, MSc Completed 2018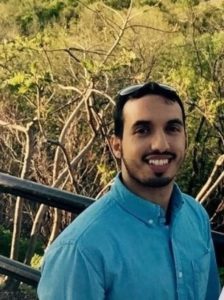 Academic Background
Abdulrahman Dera graduated with a bachelor's degree in Physical Education from King Saud University, Riyadh, Saudi Arabia. His research interest is in obesity and its related effect on skeletal muscle strength and cardiorespiratory fitness and metabolic change.
Research Objective
Abdul's thesis examines The Effect of Late- versus Early-Onset Obesity on Cardiorespiratory Fitness, Muscle Skeletal Strength, Resting Metabolic Rate and Substrate Oxidation in Adults.
Awards
Master's scholarship from King Abdul-Aziz University, Jeddah, Saudi Arabia.
---
Vi Dam, MSc Completed 2016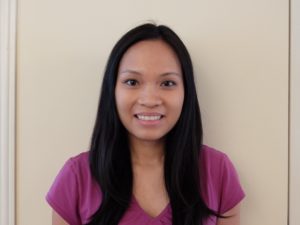 Academic Background
Vi graduated with a B.Sc in Nursing from Université de Montréal, a B.Sc in Biology and M.Sc in Exercise Science at Concordia. Under the supervision of Dr. Sylvia Santosa at PERFORM's Nutrition, Obesity and Metabolism
Research Objective
Laboratory Clinical Analysis Suite, Vi's MSc thesis was focused on investigating how obesity-related immune function in fat tissue affects metabolism and future disease risk in early vs late-onset obesity.
Awards
During her time at Concordia, Vi was the recipient of an FRQS salary award, the Canadian Vascular Network Scholar Award, the Ed Whitlock PERFORM Graduate Student Scholarship Award, and the Concordia University Merit Scholarhsip. Vi is currently a Clinical Research and Nursing Manager at Santé Cannabis; one of Québec's first medical cannabis resource centers. She can be regularly be seen presenting as an expert panelist in the media and at conferences in oncology, chronic pain, palliative care and pharmacology on the most recent developments in Medical Cannabis Research and Cannabis Clinical Models.